Aya's work has created various impact across many areas.
This is the story of three African feminist bloggers who decided to make their privilege of blogging and voicing out women's rights and violations, a privilege to every woman and girl.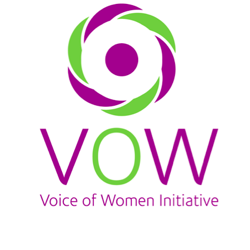 In 2013, Aya co-founded with Rose Wachuka and Konda Delphine, the Voice of Women Initiative (VOW-I), a feminist collective that empowers women through access to the digital space.
They trained correspondents in various cities around the world on online reporting to document the stories of ordinary women doing extraordinary things.
The platform published about 200 stories, trained 35 correspondents and successfully implemented field projects on health,peace and the safety of women.
Your can read the Story Behind the Voice of Women Initiative (VOW-I) here.