Youth Programme of Holistic Empowerment Mentoring (YPHEM)
One-on-one mentoring journey with Aya Chebbi
A Revolutionary Feminist mentorship that takes a different approach to creating impact with young people
Empower. Protect. Prevent.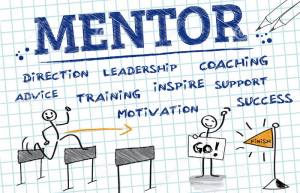 Want to be valued, supported and heard? you need a confidence booster? Maybe interested in blogging, human rights, women's rights, peace-building, youth and gender advocacy or perhaps don't know your cause yet? Looking for educational advice and life lessons?
This programme is for you! YPHEM is an opportunity for youth especially disaffected youth and girls, to be mentored from a revolutionary and feminist approaches . And it's FREE of charge.
Age: 15- 25 years old (with case by case exceptions)
Language: Mentees should be able to communicate in Arabic (any dialect), English or French
Location: You can live remotely anywhere in the world but need access to Internet
Duration: The programme lasts for seven months
Objectives
Offer an opportunity for mentees to learn and dream, to enhance their self-esteem and confidence and revisit their life values and purpose
Support youth especially girls in their career development and professional commitment
Enhance the mentees' academic performance, educational, social, behavioral and personal growth
Ultimate Goal: to nurture a community of thought leaders and dreamers and contribute to building peace by mentoring the next generation worldwide to be positive change agents and take responsibility for their actions so we can change the world together.
Approach: Empower. Protect. Prevent.
Empower: The phase where the mentees are empowered with skills, knowledge and access to information and opportunities but most importantly support them to find hope and purpose and pursue academic excellence and professional goals.
Protect: The phase where the mentees receive accompaniment to embark on their journey and become part of a support system and community of change-makers.
Prevent: This is usually the most invisible phase of the programme where the intervention of mentoring contributes to changing behavior and finding purpose and inner peace.
Depending on the mentees' needs, the Programme tailored support offers:
Self-development through inner peace practice, meditation, reflections and positivity
Opportunities to be involved in the fields of human rights, women's rights, peacebuilding, youth and gender advocacy or other causes (in any region)
Access to networks and networking in the field of interest
Coaching on blogging, writing and public speaking as well as leadership knowledge and other skills
Mentoring on seeking educational excellence and help enroll into reputable institutions to benefit from the best quality education
The programme opens once a year by November.
Deadline for this cohort is 30 January 2019.
For questions, please contact hello@ayachebbi.com or leave a comment below.
Look up 2017 Mentees Profiles and Testimonies here